We're new members of The Virginia Renewable Energy Alliance, which means we're allied with the brightest renewable energy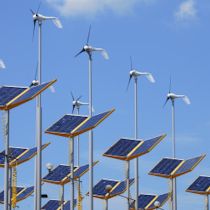 experts in Virginia, many of whom we've known for years. From the utility industry to developers, from engineers to associations and educational institutions, VA-REA offers tremendous opportunities for all branches of the renewable industry to connect and collaborate.
This group seeks to leverage the diverse interest and market knowledge of members to find solutions that:
Identify and close the gaps to renewable energy develop through collaboration on targeted initiatives;
Research and support best industry practices;
Generate policy analysis;
Serve as an authority and resource through public education; and
Foster coordination and partnerships through networking opportunities.
We're proud to be a part of this effort and the continued advancement of Virginia's renewable energy market! You can learn more about VA-REA here: http://www.va-rea.org/