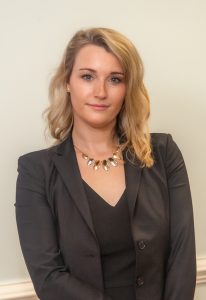 Laura Kight Musick, a business and labor and employment attorney, has joined the business, corporate, and regulatory law practice as Counsel at our firm, Eric Hurlocker announced today.
"Laura brings a well-developed set of skills in commercial and employment law which our clients increasingly need as their businesses grow and become more complex," Hurlocker said. "Additionally, her significant litigation experience dovetails nicely with our firm's growing regional regulatory practice," he explained.
Laura practiced in Illinois and Virginia in her prior firms, and has counseled clients in employment matters, including hiring, severance and transition agreements, employment policies, and risk management and avoidance. In addition, she advised her business clients regularly about contracts, financing agreements, and corporate formation and governance.
"I'm delighted to be joining GreeneHurlocker and offering our clients the benefit of my employment law background while advising them as they grow and expand their businesses," she says.
Laura graduated summa cum laude from the Honors Program at Murray State University in Kentucky, receiving a dual degree in English Literature and Philosophy. She earned her J.D. at the Robert H. McKinney School of Law, Indiana University, and was the inaugural recipient of the Baker and Daniels Public Interest Law Fellowship in 2008.