We have the pleasure of working for great clients, something we are always grateful for. It's really exciting when others recognize them, and we've learned of three recent kudos we want to acknowledge.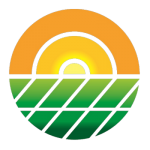 Waynesboro-based Sigora Solar was just profiled by Inc. Magazine in their 2015 Inc. 5000.  They were ranked 376th fastest growing company in the United States and 8th fastest growing company in the ENERGY sector. Congratulations to President Andy Bogdan Bindea.

Ethical Electric's CEO Tom Matzzie is a finalist in Ernst & Young's Entrepreneur of the Year recognition in Greater Washington, D.C. Way to go, Tom.

North Carolina-based Xoom Energy is also in the 2015 Inc. 5000 and the Charlotte Business Journal noted they are the highest listed among Charlotte businesses. Xoom grew 16,602% over the past three years and was also the top-ranked energy company on the list. CEO Tom Ulry and his team deserve all the credit for this achievement.
It's a real privilege to be associated with these successful companies and wonderful to be able to share the good news about their recognition. If you have any questions about the news or energy industry issues in the mid-Atlantic, just call any one of our energy lawyers.