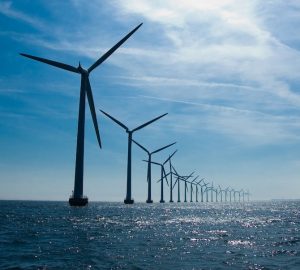 On Friday, November 2, the Virginia State Corporation Commission ("SCC" or "Commission") approved the first major renewable energy investments by Dominion Energy Virginia ("Dominion") following the passage of Senate Bill 966 ("SB 966"), the sweeping utility overhaul legislation enacted in March. SB 966 provides that it is "in the public interest" for Dominion and Appalachian Power Company to purchase or construct up to 5,000 MW of new wind and solar energy resources. The legislation specifically states that a wind demonstration project located off Virginia's coast would be "in the public interest."
The SCC approved a 12 MW, $300 million offshore wind demonstration project proposed by Dominion, which will be constructed 27 miles off the coast of Virginia Beach. While finding the project to be prudent, the SCC's Final Order strongly suggests that the application would have been rejected absent legislation deeming such projects to be "in the public interest" as a matter of law.
The Commission's Final Order stated that the wind proposal "would not be deemed prudent [under this Commission's] long history of utility regulation or under any common application of the term." The SCC noted that the offshore wind project, which will be constructed by a Danish energy developer, was not subject to competitive bidding and that the energy costs will be "26 times greater than purchasing energy from the market" and "13.8 times greater than the cost of new solar facilities." Finally, the Commission found that the project is not needed for Dominion to ensure reliability or meet any forecasted demand. Nonetheless, the Commission concluded that, "as a matter of law," the Commission's "factual analysis" of the reasonableness of the project is "subordinate [to] the legislative intent and public policy clearly set forth [by the 2018 amendments."
The Commission also approved Dominion's request to purchase 80 MW of solar energy via a power purchase agreement ("PPA") with a non-utility company, Cypress Creek Renewables. The Commission noted that, unlike the offshore wind project, Dominion customers would be protected from financial and performance risks of the project since the utility is purchasing the energy from private developers.
The Final Order in the offshore wind matter (Case No. PUR-2018-00121) is available here and the Final Order in the solar PPA matter (Case No. PUR-2018-00135) is available here. Please contact one of our energy regulatory attorneys if you have questions about either of these cases.