6:30 AM — We made it! I have been hearing about Richmond's sister city for years and looking forward to this trip for months, and yesterday at about 4:00 Tokyo time, we landed and boarded the ~ 1-hr bus for Saitama. The host families greeted us with signs and cheers and hugs when we pulled into the parking lot to begin our week in Saitama. It was an awesome greeting after a long day of travel (and a 13 hr time change) and set a wonderful tone for the week.
When we arrived, we had a short ceremony where they welcomed us and introduced each kid and chaperone to our host families. It was fun to see the kids' expressions as they waited for their names to be called. A real mix of excitement, nervousness, tired, etc. The Japanese kids were equally excited and the little ones could not have been cuter.
At the ceremony they spoke beautifully about the rich history of the exchange program — I think they said we are in the 23rd year — and welcomed us with warmth and smiles. Then one by one, we met our host families and disbanded for the evening. My host, Akiko, has been to Richmond in a past exchange trip with her daughter, and has hosted before here in Saitama, so she knows many Richmond families. We went to dinner with Brian Shepard and his hosts. The sushi was soft and flavorful and the beer hit the spot. Brian's host has coached little league for years and has been to Richmond 9 times through this program. We joked that he's been travelling to Richmond longer than our kids have been alive.
Here's a quick photo journey through the evening….
From the bus to Saitama, we passed many rice fields and solar farms — [this quick reference to energy law brought to you by the law firm of GreeneHurlocker 🙂 ] — and then, almost out of nowhere, appeared a giant statue of Buddha. According to my friend Mr. Google, it's 120m tall and is the world's tallest statue of Buddha.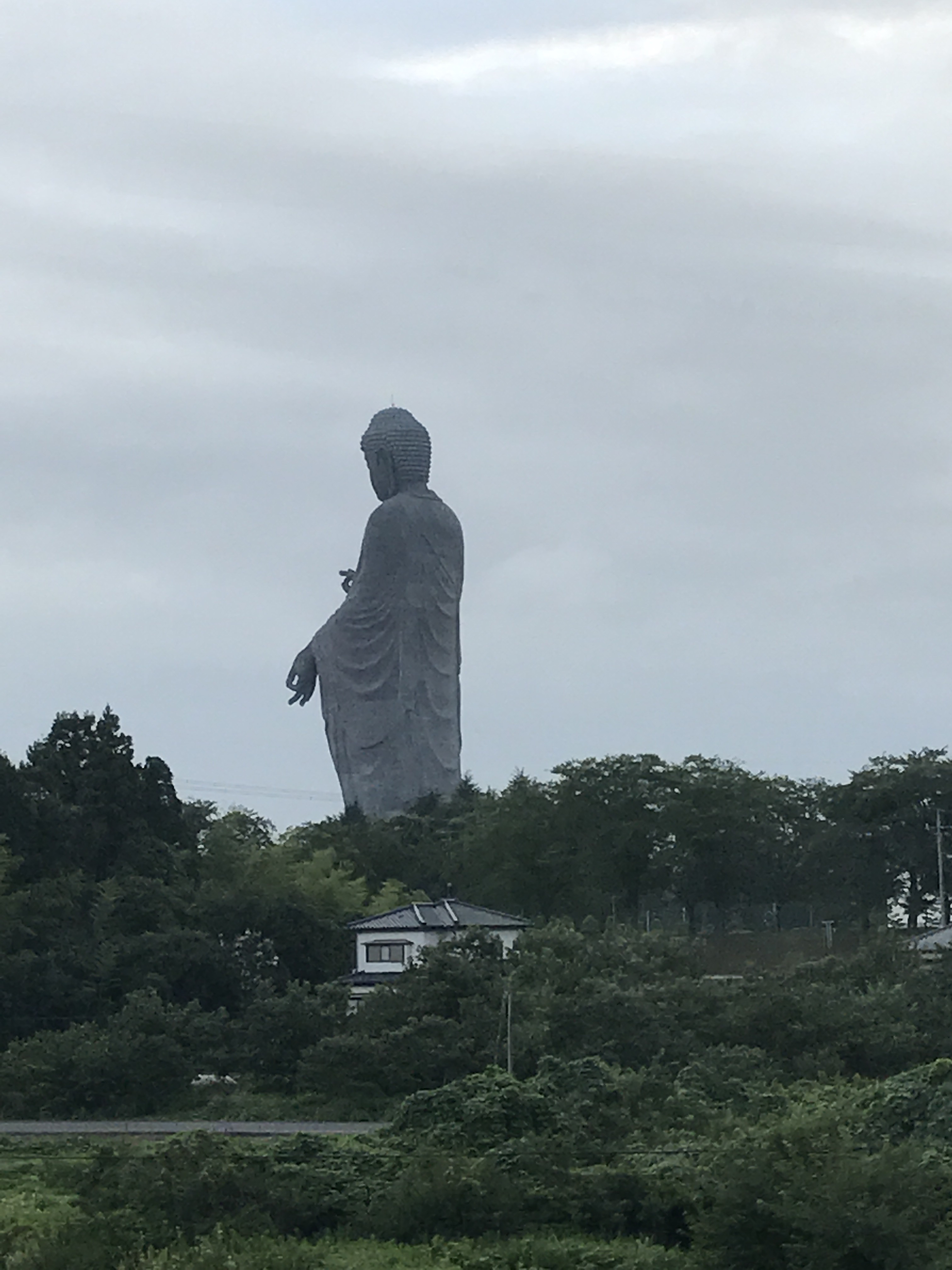 Here's the president of RLL overseeing the kids on the bus ride and simultaneously rocking his Cubs fedora: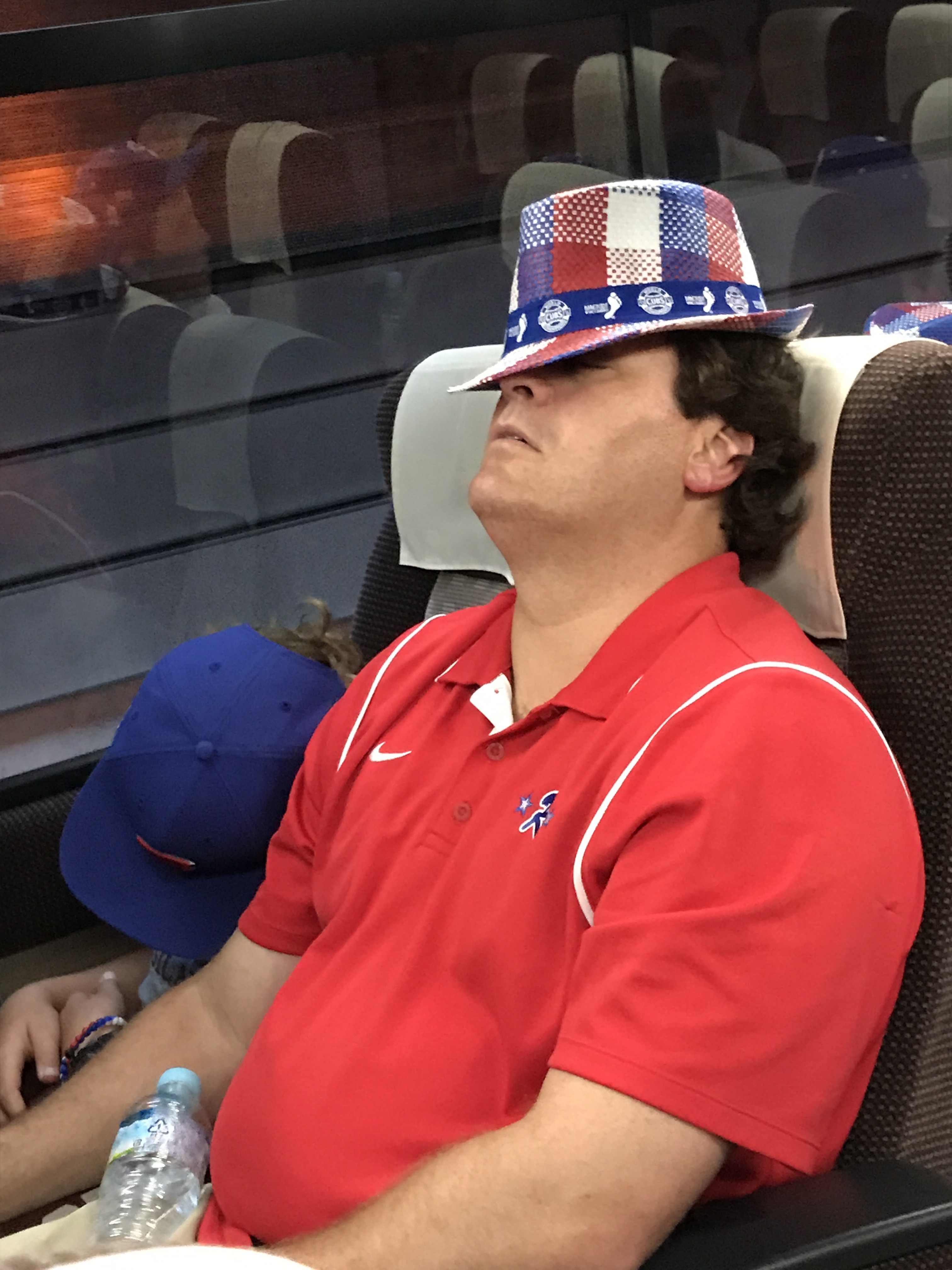 Sorry Marty. That post had to happen.
When we arrived, we met everyone quickly and then went inside for the short ceremony…..
​
…. where we met our hosts. Here is Avi & Mason meeting their family. They are staying together with an 8 yr old boy and two young girls. I met the mom (Ayako) and she's really nice and ready for a big week!
​
From there, it was off to dinner. I'm bummed I forgot to take a picture of the actual food so you can see the presentation and the vibrant colors. (That's a trick I learned from Ruth that I never thought I would have any use for until last night). I'll do that next time; I'm sure I'll have plenty of opportunities this week!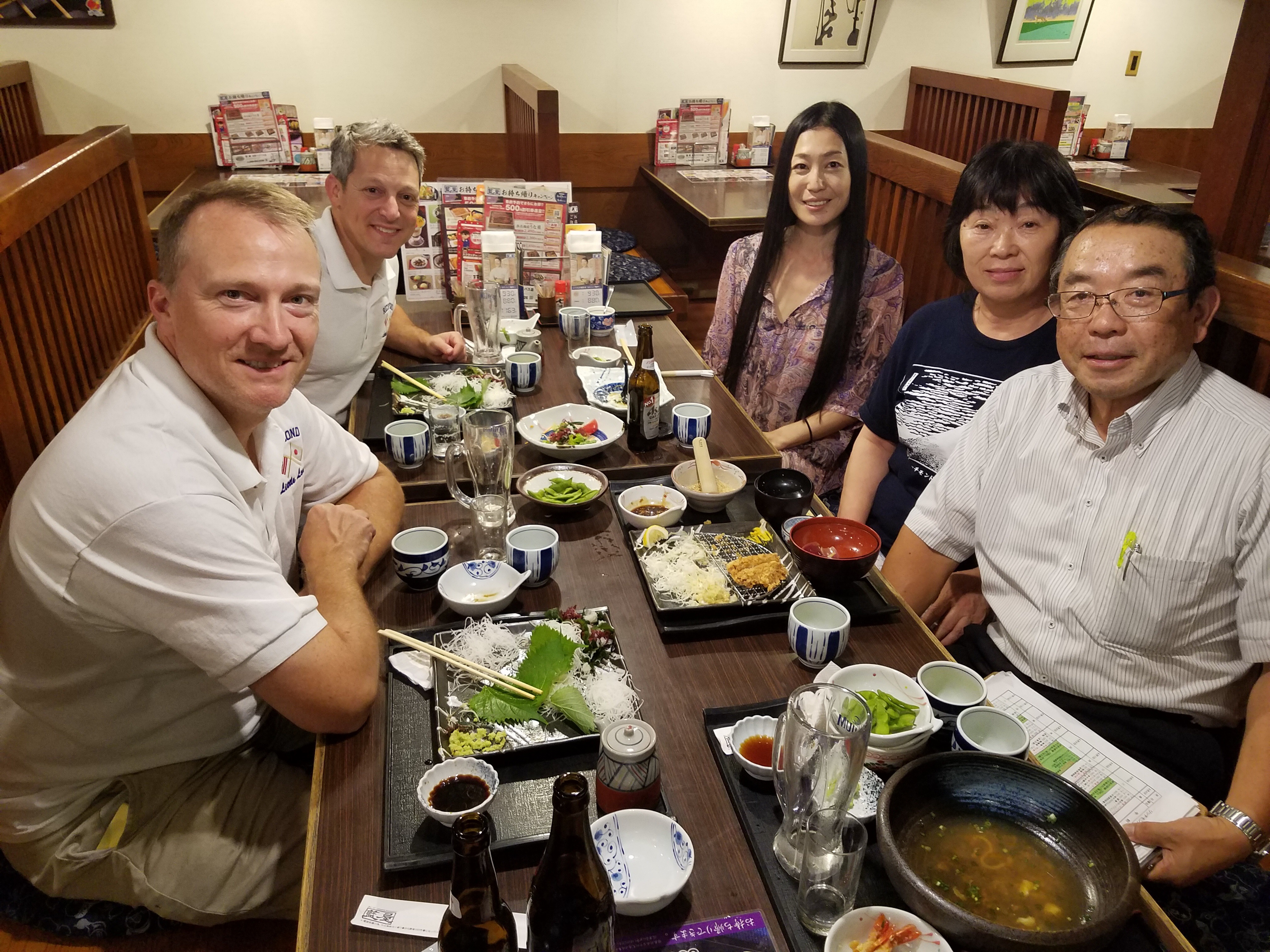 We'll spend today (Friday) with host families and meet up at 5:00 PM for our first game. That's 6:00 AM Saturday in Richmond.
If there are any questions, feel free to email me or add a comment below.
More to come!
Brian