On May 1, Dominion Energy Virginia ("Dominion") filed its 2018 Integrated Resource Plan ("IRP") at the State Corporation Commission ("SCC"). In Virginia, an IRP is a utility's proposal for meeting customer demand over the next 15 years. An IRP is a planning document and does not represent a commitment to pursue any particular course of action. Instead, it is the utility's best assessment, at a particular point in time, regarding which resources it will deploy over the planning horizon.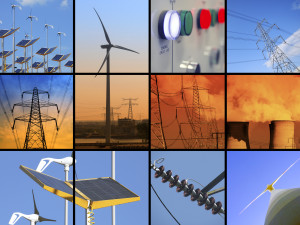 The SCC must review Dominion's IRP and decide whether the plan is "reasonable and in the public interest." Generally, interested parties are able to present arguments and testimony regarding the reasonableness of the plan.
Dominion's 2018 filing includes five alternative scenarios. The key variable in the alternative plans is carbon regulation. For example, the IRP includes different modeling based on whether a carbon tax is imposed at the federal or state level, or whether the Commonwealth joins the Regional Greenhouse Gas Initiative.
In each alternative plan, Dominion proposes to add at least 4,700 MW of new solar capacity in the next 15 years. Dominion also proposes to add between 3,700 and 5,200 MW of new gas-fired generation. Dominion suggests that these new gas facilities will be used as "peaking resources," which run when necessary during periods of increased demand, such as on hot summer days when there is greater need for air conditioning. The also IRP assumes that Dominion's peak demand will increase 1.4% each year.
The IRP indicates that the proposed Atlantic Coast Pipeline ("ACP") will be a supply source for the new gas facilities. Dominion states that it has already signed an agreement to "secure firm transportation services on the Atlantic Coast Pipeline." Dominion's parent company, Dominion Energy, is one of the developers of the ACP.
Finally, the IRP assumes that Dominion's four nuclear reactors will receive federal approval to remain operational throughout the planning period. However, Dominion says that it will "pause material development activities for North Anna 3," a third nuclear reactor that the company was planning to construct at its nuclear facility in central Virginia.
The IRP notes that Senate Bill 966, which was enacted by General Assembly earlier this year, will become effective on July 1 of this year. This legislation is intended to encourage investments in renewable energy and "grid transformation" projects. The legislation requires Dominion to propose at least $870 million in energy efficiency programs over the next 10 years.
Dominion states that it "has begun the initial planning associated with a transformational grid modernization effort." These "grid transformation" efforts will include investments in smart meter technology, distribution substation automation, "replacing aging infrastructure," and an "enhanced customer information platform" to allow customers to manage their energy consumption. Although the IRP notes that Senate Bill 966 requires the company to propose $870 million in efficiency programs over the next 10 years, the IRP does not identify what type investments might be made.
We expect the SCC will enter an order for notice and hearing in the coming weeks. The SCC's order will include deadlines for intervention, expert witness testimony submissions, and a date for the evidentiary hearing.
If you have any questions about Dominion's IRP, or other electric energy matters, please contact one of GreenHurlockler's renewable energy or regulatory lawyers.