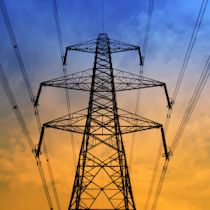 After years of proceedings at the Delaware Public Service Commission, the end – or the beginning – is in sight. In late March, Delmarva Power filed its proposed Purchase of Receivables (POR) program, including the going-in discount rates, with the Delaware Commission. With a POR program, the utility purchases the receivables of the retail electric supplier operating on the system, which helps to level the playing field between suppliers and the utility which has the right to disconnect service for non-payment.
Delmarva recommends that the program take effect for service rendered on June 1, 2019, as the Commission has previously directed. The discount rates are important because those are the "discounts" that retail suppliers must accept in allowing the utility to purchase the receivable. Delmarva proposes the following discount rates for the first year of the program:
| | |
| --- | --- |
| Class | Discount Rate |
| Residential | 0.6167% |
| Small C&I | 0.3409% |
| Large C&I | 0.1182% |
| Hourly Priced Service | 0.0% |
It is expected that the Commission will consider the POR proposal at one of its May administrative meetings, in time for the program to being June 1, 2019. For more information, please contact one of our energy lawyers.