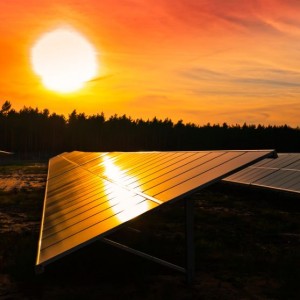 On Wednesday, February 1, the Virginia State Corporation Commission approved an application filed by Dominion Virginia Power to construct and operate a 20 MW solar generating facility near the town of Remington, in Fauquier County. Virginia. Dominion will sell the output of the facility to the Commonwealth of Virginia under a 25-year power purchase agreement. Dominion estimates that the total cost of the project will be $46 million. The terms of the agreement, however, including the price that the state agreed to pay for the energy, are confidential and were not disclosed to the Commission.
The SCC rejected Dominion's first application to build and operate the Remington facility in 2015. In the 2015 case, Dominion sought to increase customer rates in order to pay for the Remington project, which would have provided power to all of the company's retail customers. But the Commission rejected Dominion's application after finding that the company had not complied with a Virginia statute requiring it to consider third-party alternatives. Specifically, Virginia law requires utilities, when proposing to build new generation facilities, to demonstrate that they considered whether the same energy could have been obtained for a lower price from non-utility companies.
The Commission's final order on Wednesday, however, found that this law should not apply to Dominion's new application because the Commonwealth of Virginia is the sole purchaser of the energy. The Commission noted that the Commonwealth is a "non-jurisdictional retail electric customer" and thus "the rates and charges it pays generally fall outside of the Commission's regulatory authority." The Commission also explained that Dominion will "recover its costs exclusively through contracts negotiated with the Commonwealth" and not "through any Virginia jurisdictional retail electric rates established by the Commission."
The Commission admitted that it had "not reviewed or evaluated the terms of the Commonwealth's contract with Dominion, including the financial terms of [the] arrangement." Therefore, it is unclear at what price the Commonwealth agreed to purchase the Remington energy, or whether solar energy could have been obtained from another seller at a lower cost to taxpayers.
Dominion has announced plans to build at least 400 MW of solar energy in Virginia by 2020. And, as we have discussed previously, several bills currently under consideration by the General Assembly could further accelerate the development of solar energy in Virginia. The Virginia Department of Environmental Quality reports that there are seven other solar facilities at least 20 MW in size that have been permitted by the state and in various stages of construction.
Please contact one of our energy lawyers or regulatory attorneys should you have questions about this solar project or other renewable energy initiatives in Virginia.