Earlier this month, five competitive retail suppliers (NRG Energy, Inc., Interstate Gas Supply, Inc., Just Energy Group, Inc., Direct Energy Services, LLC, and ENGIE Resources LLC) filed a petition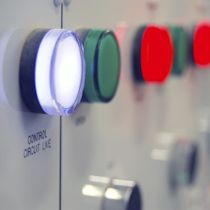 with the Maryland Public Service Commission to implement supplier consolidated billing. If approved, the petition would allow retail suppliers to directly bill customers for both retail generation supply charges and utility distribution charges. Utility consolidated billing (where the utility bills customers for both the utility's charges and the supplier's charges) has been in the norm since Maryland restructured its energy market to enable retail competition.
The Maryland petition seeks to flip that model on its head. According to the petitioners, the supplier consolidated billing ("SCB") model is a significant step in the evolution of competitive retail energy markets. In Texas, where SCB has been the standard for many years, suppliers have more flexibility to inform customers about their energy usage, develop innovative products and service structures, and adapt their customers' bills to accommodate changes in the market. With SCB in place in Maryland, suppliers will be able to introduce new products and services that are not possible under the current utility billing model. As examples, suppliers will be able to offer flat billing options – where customers pay a set amount each month no matter how much energy they use or when they use it – and prepay service options – where customers pay in advance for their energy usage and then the energy they use counts against their account balance, with regular updates on the funds in their account and no surprise bills at the end of the month. In addition to these billing options, suppliers will be able to better inform customers about their usage and offer other energy-related products and services to Maryland customers.
Here are some quick points addressed in the SCB petition:
Supplier Qualifications – Suppliers must meet specific experience, operations, and financial security requirements to offer SCB services.
Receivables – Suppliers must purchase the full value of the utility's receivables (for utility distribution charges) and take on responsibility for billing those amounts through to the customer.
Disconnect for Non-Payment – Currently, when a customer does not pay their utility bill, they will eventually have their service disconnected. With SCB, the same result would occur – with all existing customer safeguards remaining – but the supplier would initiate disconnects by notifying the utility that no payment has been received. From there, the utility would utilize existing disconnect procedures, including notifications to the customer. According to the petition, it is imperative that suppliers offering SCB services have the same tools at their disposal as to the utilities to manage their bad debt and encourage timely collections.
The Commission issued a Notice on September 15th requesting comments on the petition by November 15, 2017. If you are interested in learning more about the Maryland SCB petition or other issues affecting competitive retail energy markets in Maryland and other Mid-Atlantic jurisdictions, please contact GreeneHurlocker's energy lawyers and regulatory attorneys.