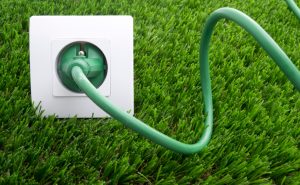 September 30, 2019 is the due date for competitive suppliers offering "Green Power Products" to file their annual compliance reports with the Delaware Public Service Commission. The Report Form is available on the Commission's website on the Renewable Portfolio Standard and Green Power Products page.
Competitive suppliers are no longer responsible for compliance with Delaware's Renewable Portfolio Standard, after that obligation was transferred to Delmarva Power & Light Company in 2012. However, competitive suppliers that offer "green" or renewable energy products in Delaware must file a compliance report with the Public Service Commission detailing the renewable energy credits used to meet the marketed green power percentages for their electricity sales.
The current Green Power Product requirements are found in Section 13 of the Delaware Public Service Commission's Rules for Certification and regulation of Electric Suppliers, 26 Del. Admin. C. § 3001. These rules were promulgated in Regulation Docket 49 and approved in Order No. 9020 on February 2, 2017. See 20 DE Reg. 827.
If you have questions about Delaware's Green Power Product reporting requirements or other requirements applicable to competitive electricity suppliers operating in Delaware, please contact Eric Wallace or any of GreeneHurlocker's energy and regulatory lawyers.